Combining ancient wisdom with modern knowledge to create harmony and peace.
Experience the magical healing, creative and therapeutic art of Aroha Love with our unique range of beautiful Māori inspired candles and products, healing cultural massage sessions, Arvigo abdominal therapies, Kundalini yoga, Yoga Nidra, bellydance, Reiki and Reiki facial therapies.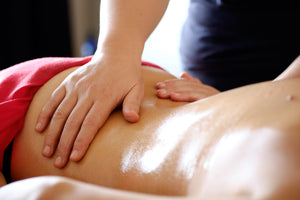 Bodywork
Aroha Signature Massage
More than just a massage, this is a deep experience that affects the mind, body and soul positively.
Find out More
Book Now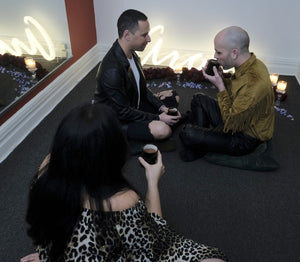 Ceremonies
Cacao Ceremony
Cacao ceremony is awakening and heart opening and we perform these special ceremonies for many occasions.
Find out more
Book now
Aroha Mama
Whether you are pregnant, trying to conceive with fertility challenges, or are a busy parent already – Aroha Mama can help your body, mind and soul to function optimally and cope with the demands of life.
Find out more
Eco-weddings
Eco-celebrations for the non-traditional couple
The Aroha team is delighted to offer couples a unique experience, celebrating connection and love with our bespoke weddings, events and celebrations that encompass an eco-friendly focus.
All Aroha celebrations are designed to be memorable, relaxed, alternative, green, beautiful, and low stress.
We are inspired by nature and work with you to create memories that honour your vision, your individuality, and our earth.


Find out more
★★★★★

I couldn't recommend Aroha highly enough. If you are looking for something beautiful for yourself or a special someone, gorgeous candles, an amazing restorative treatment or even self care workshops this is the place to go. Rosanna and Benton provide exceptional products and services and are just such wonderful warm welcoming people with it.

Stephannie Ferris
★★★★★

I absolutely love the team at Aroha healing and have been a regular client for the past 6+ years.
The authenticity, love, warmth and support they have shown me throughout my journey has been amazing, their sessions are tailor made to suit your unique needs - care and respect is always present.
From massages to steams, card readings or yoga and moon/cacao ceremonies, I've tried it all! You'll be in loving caring hands with Rosanna and Benton, I highly recommend paying them a visit.

Leanne Bieleski
★★★★★

Getting a beautiful treatment at Aroha never disappoints. From the moment you enter and are cocooned in a warm loving environment till you leave uplifted and relaxed. Highly recommend this beautiful safe space, all bodies, all people's are safe and treasured. A gift voucher for my friends at Aroha is a much loved and always enjoyed treat. I'm looking forward to my next visit soon. Treat yourself, you won't regret it

Susannah Watt
★★★★★

Aroha is a healing sanctuary in the heart of Auckland. I have been coming here for nearly a decade and could not recommend it more highly. I think I have tried every treatment available and they are all excellent. And giving someone an Aroha voucher is literally giving them a gift of love. Their candles are the best I have ever had. I always have at least one in the house. One of my favourite places in Aotearoa.

Angela Maurice
★★★★★

Tomorrow I will celebrate my 7th year of visiting Aroha Love. Rosanna has seen me through bereavement and my own cancer. I have massages fortnightly. I have been to the full moon ceremonies, a retreat and had abdominal massage. Rosanna is the first person I have been happy to have touch my stomach! Rosanna and Benton have created a wonderfully caring, respectful atmosphere but very professional in the way they treat their clients. I always walk away on a cloud of happiness and love. The little shop they have created has a delicious collection of Ben's beautiful candles, crystals and many other magical things. I have recommended Aroha Love to many friends, one of whom swears she would go without food rather than a Rosanna massage.

My Ponsonby
★★★★★

Rosanna kindly came into our facility to help us celebrate International Women's Day. This was a day of celebration, empowerment and togetherness for our female residents. Rosanna ran an Aroha Bellydancing class and the class was perfect for the day. Rosanna's beautiful and warm presence helped the women connect to their bodies and feminine power. Many experience body image and self-esteem issues so it was beautiful to see them embrace their inner power and let go into their bodies. The residents gave the following feedback:

'I would like to have Rosanna back as part of the programme. I found this extremely meaningful on all levels.'

'Was so much fun! I had no idea about how to activate chakras and that there was so much meaning behind belly dancing.'

'I loved this! Perfect activity/choice of activity for the day. It was fun, confidence-building and the instructor was wonderful.'

'LOVED THIS. I felt so grounded and grateful to have learnt chakra unblocking techniques through this method.'

The experience was empowering and bonding for both staff and residents and brought the women together. Can't recommend Rosanna enough, her grace and groundedness are infectious. Personally, I struggle to allow myself to let go in terms of body movement and dancing but she provided an incredibly safe space to do this. I enjoyed it, and discovered a side of myself that I didn't even know was there and I know our women felt the same.

We would have Rosanna back in a heartbeat. 

Rachael Mason

Higher Ground, Drug Rehabilitation Trust, Auckland